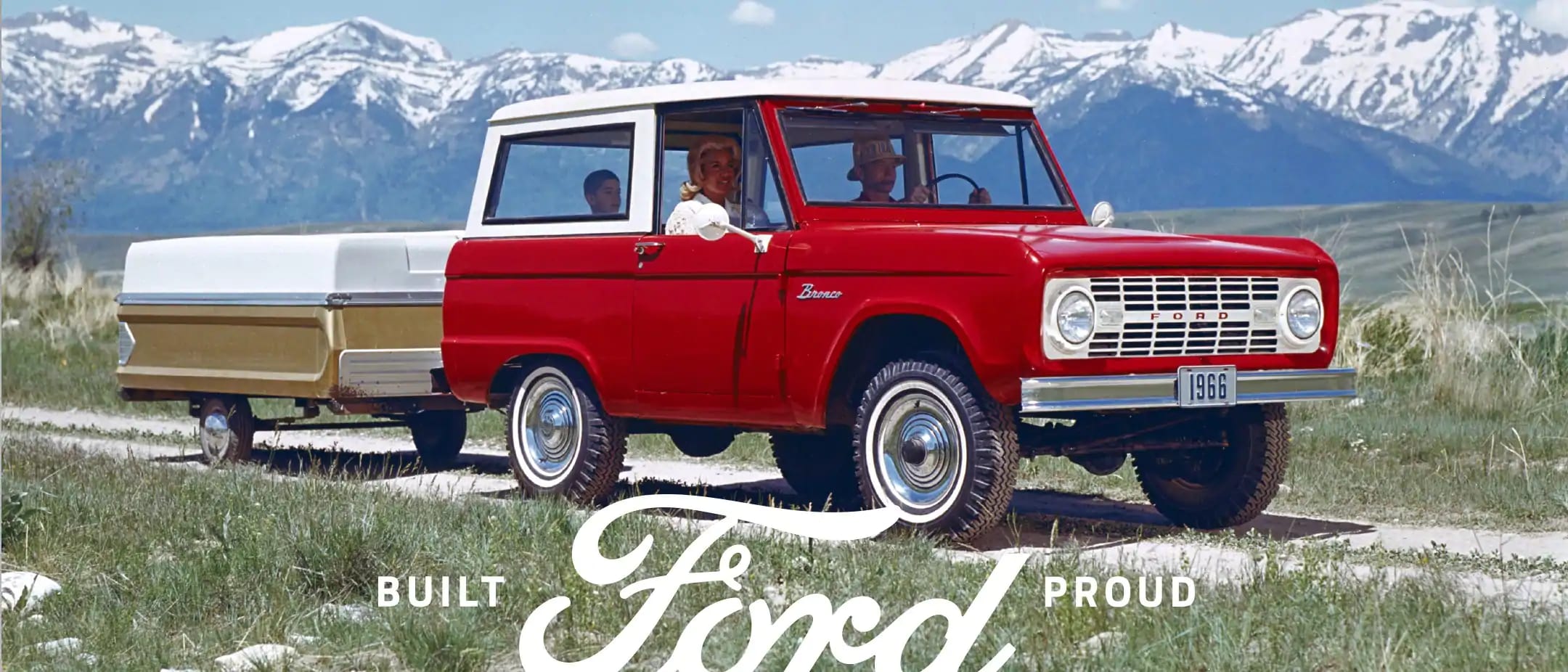 The Ford Bronco was first introduced in 1966 and became a legendary SUV that appealed to both families and adventurers. The 2020 remake is expected to be released in April 2020, and we have some details to share at Woodhouse Ford South, serving Omaha, NE. Here's what we know so far.
Details of the 2020 Ford Bronco
The Ford brand hasn't released too many details on the new Ford Bronco, but we do know that the engine will probably match that of the Ford Ranger, a 2.3-liter turbocharged four-cylinder. There may also be a hybrid Ford Bronco released sometime in the future. It's expected that the Ford Bronco will also have a 10-speed automatic transmission and electric power steering.
There may also be removable doors and a removable top in the new Ford Bronco. The new Ford Sync 4® infotainment system will probably be a feature as well, which supports Apple CarPlay™ and Android Auto™. Because the Ford Bronco is a sporty, powerful SUV, there could also be an off-road navigation system included in the upgrade, in addition to visibility features such as blind-spot monitoring, lane keep assist, adaptive cruise control, and automatic emergency braking.
Visiting our Ford dealership
While we don't have the 2020 Ford Bronco on our lots yet, we expect to have it soon for you to test drive. In the meantime, visit our Plattsmouth Ford dealers to browse other powerful SUVs and new Ford cars, including the new Ford F-150 and the new Ford Escape. Our finance team is standing by to assist you with the trade-in process or the car loan or lease application. Give us a call or visit our Ford dealership to get started or to ask us any questions you may have.