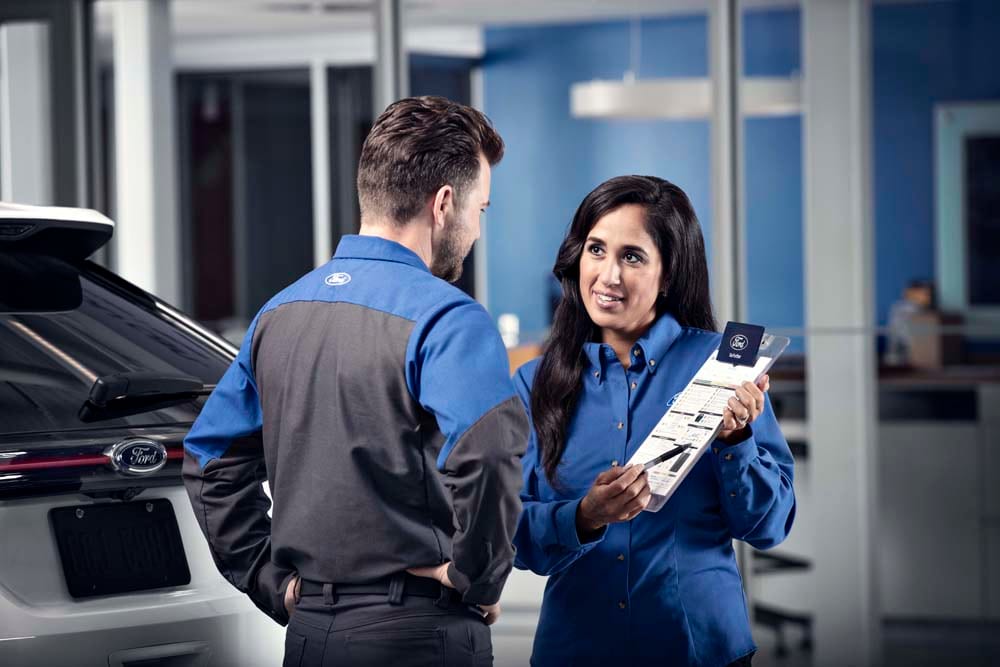 Your Ford car, truck, or SUV depends on regular maintenance services, including oil changes, tire pressure checks, brake pad replacements, and battery power checks. At Woodhouse Ford South near Bellevue, NE, our service professionals in our Ford car service center are ready to assist you with whatever service and parts needs you may have. If you're wondering how to schedule Ford car service, we can show you where to start.
Schedule an appointment online
You can easily schedule a service appointment online by visiting our website, or by calling our Ford dealership. You'll just need to create an account or sign in with your email address and phone number to get started, and you'll be able to request a time to come in for service. It's that simple.
Car services at Woodhouse Ford South
What services do we provide at Woodhouse Ford South? We can assist you with just about anything, including brake issues, battery power problems, and tire concerns. We'll check your tire pressure and check for any holes in the tires. If you need a patch-up or replacement, we'll let you know right away and get you back on the road quickly.
Oil changes are a regular service you'll need a couple times per year, and our technicians are ready to help. We can also check your battery, clean it if necessary, and provide a brand new one onsite. We can also help with fluid top-offs and filter checks while you're here.
We always have service and parts coupons and specials, so ask us about any current offers. Our team is standing by to help you with any service need you have, so schedule a service appointment for your Ford Escape or Ford F-150 today.