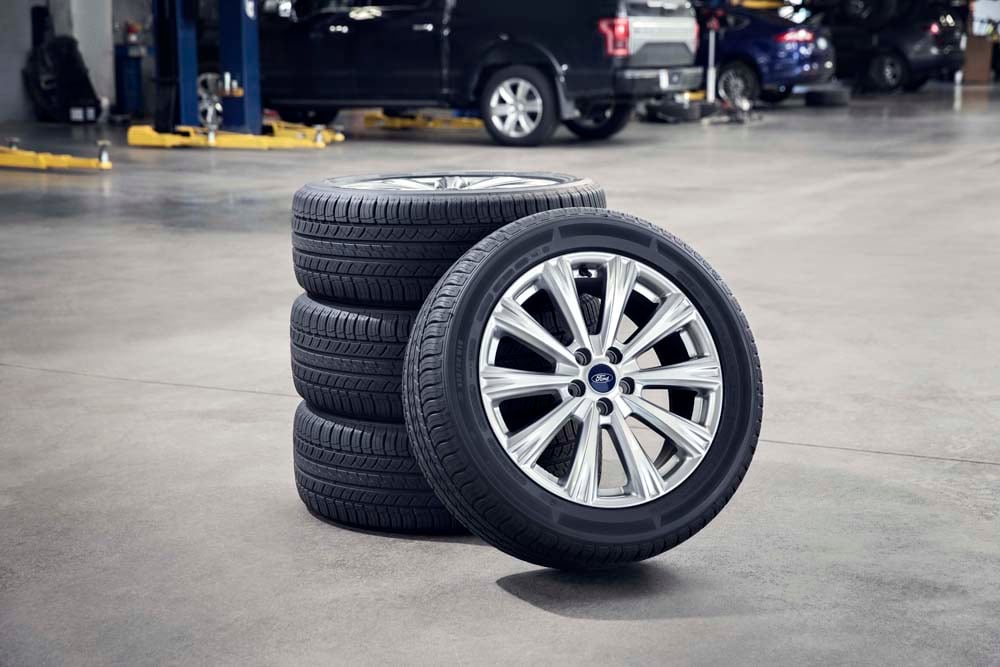 If you're one of the many drivers within the Plattsmouth, NE area looking for 'tire specials near me' you've come to the right place. Woodhouse Ford South is your
premier tire care provider, specializing in everything you could ever need to keep your tires in good shape.
How to Find Tire Specials Near Me and Tire Care Advice
Some of our customers ask us, '
what is the importance of tire care
?' Well, your tires are essential for the day-to-day function of your vehicle, as they provide the support and traction your car needs. Your car's tires undergo a pretty serious beating when out on the road, and while they may seem pretty durable at first glance, they have a limit.
There are many ways in which you should maintain your tires, one of which is through proper rotation. Tire rotation is essentially where a tire care expert swaps the position of your tires on your vehicle so that they wear down evenly. Even wear is a big deal for a healthy car, so by wearing down your tires evenly you can ensure that there are fewer weak points that could lead to a potential flat.
Another thing to consider is tire pressure and tire pressure checks. All tires are inflated to a certain range of tire pressure. If the pressure levels fall below or rise above this recommended range, you run the risk of doing damage to your tires or even popping a tire unexpectedly. By getting professional guidance on tire pressure, you can keep rolling on your set of tires for thousands of miles to come.
All of these services can be found for a cheaper price through our rotating service specials.
Tire Care at Our Ford Dealership
Whether you're looking for tire care specials, or just tire maintenance advice, our Ford dealership is the place to be. At Woodhouse Ford South, we strive to be your central source for all things auto, including tire repair and servicing.