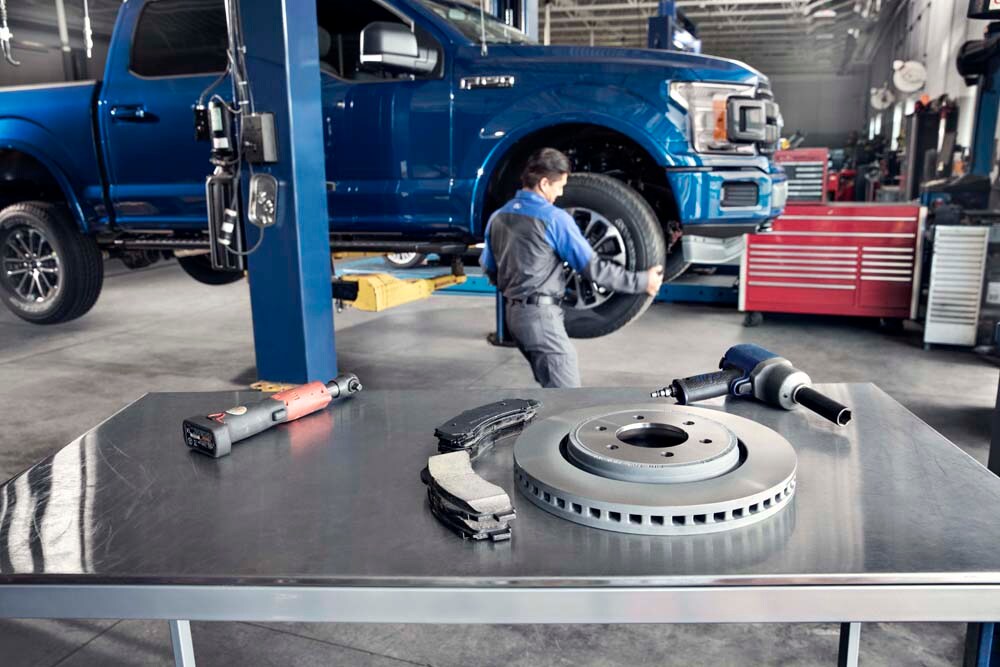 When you need car service for your Ford Edge, you may be wondering, "where can I find a Ford dealer near me?" Our service and parts experts at Woodhouse Ford South serving Omaha, NE, can assist with a range of services, including brake repairs, tire checks, oil changes, and much more.
One of the most important things you need to pay attention to when driving is the condition of your brakes. Here's what to watch out for.
Warning Signs You Need New Brakes
Your Ford Edge will need new brake pads every now and then. It's just part of car ownership. The frequency you'll need them replaced depends on things like your road conditions, how often you drive, how often you're sitting in traffic, and the kind of car you have.
Luckily, there are some warning signs that let you know you need new brakes. These include:
Abnormal noise when braking, such as squealing, screeching, or grinding.
A grinding feeling when you brake.
Difficulty stopping your car.
A long time between brake replacements.
If you notice any of these warning signs for your Ford car, truck or SUV, it's time to schedule a service appointment.
Our Ford Service Center
Our Omaha Ford dealers offer an onsite Ford service and parts center for your car needs. We can take a look at your brake pads to see what kind of shape they're in and make suggestions for replacements accordingly. We also provide regular oil changes, tire services such as rotations and replacements, and battery checks.
Schedule a service appointment today to learn more about all the services we offer at our Nebraska Ford dealership.