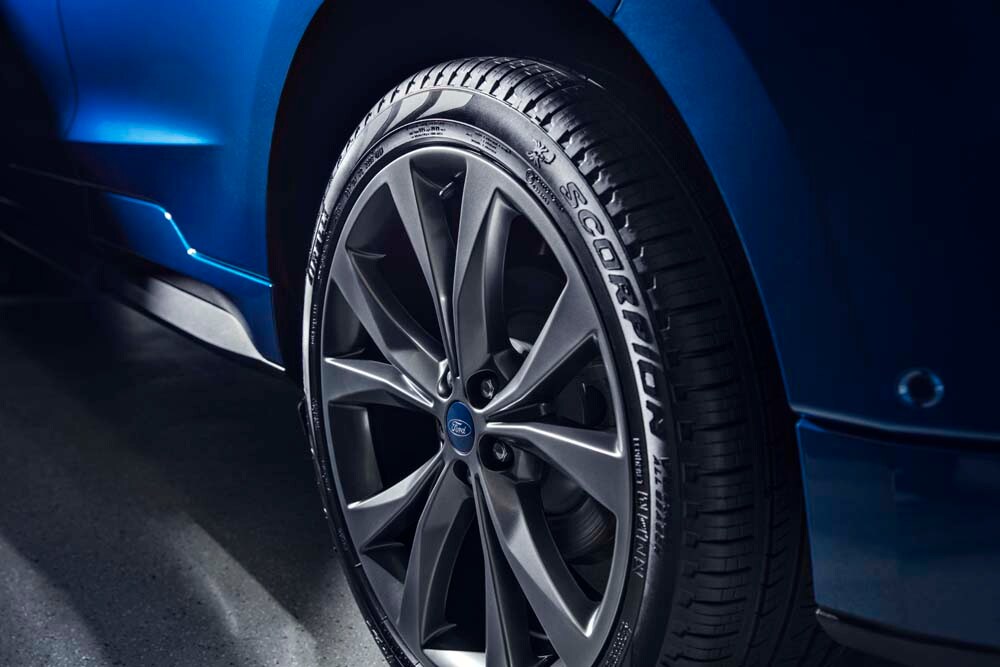 Woodhouse Ford South
near Bellevue, NE, is happy to have a service and parts center onsite to meet our customers' every service need. One important maintenance service to keep up with on your Ford SUV is tire rotations. You may know that you need to replace your tires every few years, and keep an eye on the tire pressure, but do you know when you need a tire rotation?
Why Tire Rotations Are Important
You may think that tire rotations aren't necessary for your Ford SUV. But they're actually very important and help your tires last longer. Your tires wear out over time—they're supporting the weight of your car, after all. Getting regular tire rotations ensures that your tires are wearing out evenly and that one part of the tire isn't getting more worn down than the others.
It's also important that you get all four of your tires rotated so that they have the same amount of tread. Our technicians are ready to help at our Nebraska Ford dealership.
When to Get a Tire Rotation
So how do you know when you need a tire rotation? The general rule of thumb is to get them rotated every 5,000 to 7,500 miles. However, this number depends on many factors, including the type of car you have, how often you drive it, the typical weather conditions, and more.
Especially if you have an all-wheel-drive or four-wheel-drive vehicle, like a Ford Explorer, you need to keep up with tire rotations. If some tires have different tread than others, the drivetrain could become strained.
To learn more about when to get your tires rotated, schedule a Ford car service appointment with our Ford dealers in Plattsmouth.