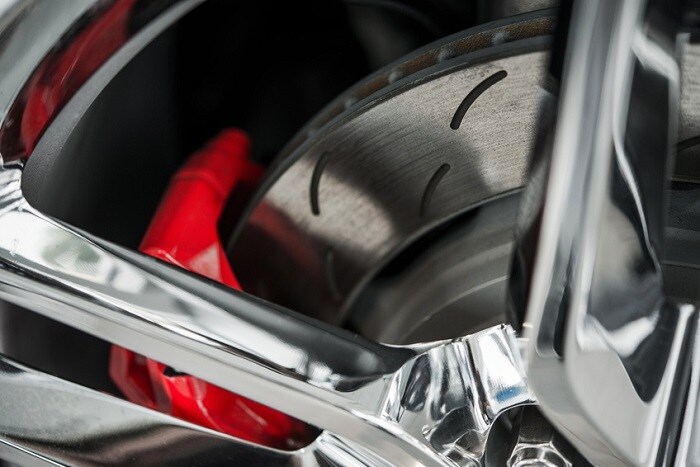 If you've noticed that your brakes on your Ford Escape are making noise every time you use them, it may be time to bring in your car to Woodhouse Ford South. Our service and parts professionals will be able to figure out what's going on and will let you know if you need a brake replacement. So, what are the warning signs that you need new brakes?
Signs You Need New Brakes
The first thing you'll probably notice is the sound your brakes make. Do you hear a grinding sound when you press them? Is it more of a high-pitched squeal? What about a clicking sound? All of these noises could mean that your brakes need to be replaced as soon as possible.
Another way to check your brakes is to look at them through the wheel to see how much brake pad is left. You need at least a quarter of an inch for them to work properly. If you're unsure what shape your brakes are in, bring your car to our Ford service center today, and we'll take a look.
Our Ford Service and Parts Center
When you're looking for brake service for your Ford F-150 near Nebraska City, we're ready to help at our Ford dealership. We provide only the highest quality services from our trained Ford technicians, and only high-quality OEM parts. We'll take a look at your brakes and will determine whether you need replacements.
Our service center is open six days a week to better serve the Plattsmouth area. And, you can schedule a service appointment easily online. While you're here to visit our service center, you can also take a look at our large inventory of new and pre-owned Ford cars.