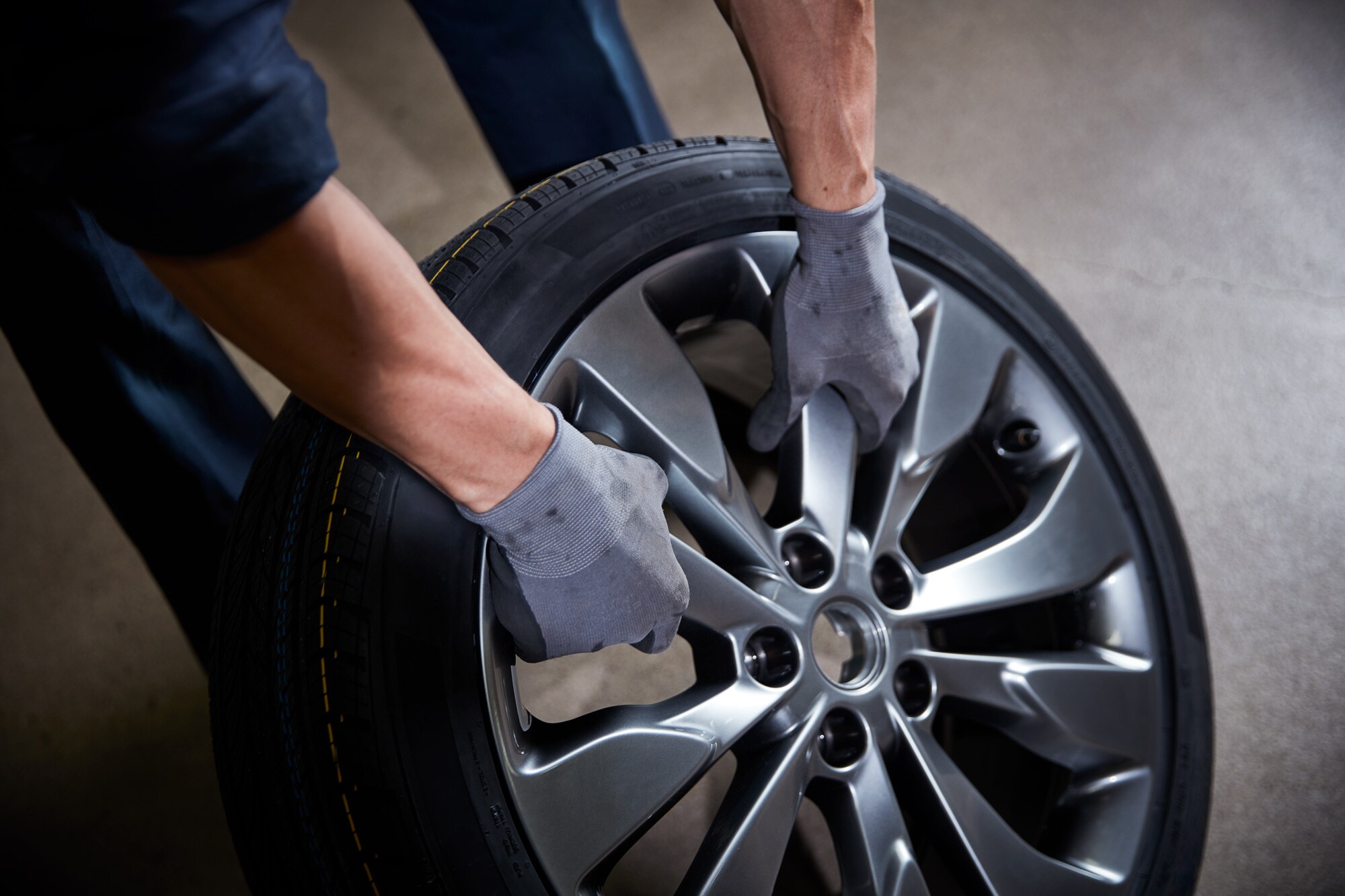 Your Ford Explorer depends on strong tires for strong performance. There are many things that could go wrong with your car's tires, from flats and holes to low tread and blowouts. At Woodhouse Ford South, we're committed to providing you the highest quality parts and service for your Ford SUV.
Learn more about the type of tire services you need to schedule regularly and what we can offer at our Ford dealership near Omaha.
Types of Tire Service
You may not be aware of all the tire problems you should keep an eye out for. The most common include:
Low tire pressure
Holes
Punctures from nails or glass
Low tread
Cracks
These problems can lead to flats or blowouts, both of which you want to avoid. When you visit our technicians at our Plattsmouth Ford dealership, we make sure that you drive away on safe tires, even if that means you need to replace some or all of them.
Tire Service at Woodhouse Ford South
If you've noticed any of these issues with your Ford car's tires, or you just haven't had them checked out in a while, bring your vehicle down to our Ford dealership. We'll make sure that your tires have the right pressure, that there aren't any holes or cracks, and that your tread is still in good shape. If you need new tires, we'll let you know and work with you to find the type and brand that fits your budget.
We have 14 different quality name brands of tires, so we're certain we can find the tires that were meant for your Ford Explorer.
Schedule an appointment with our Ford service and parts center today to get started with your tire service.