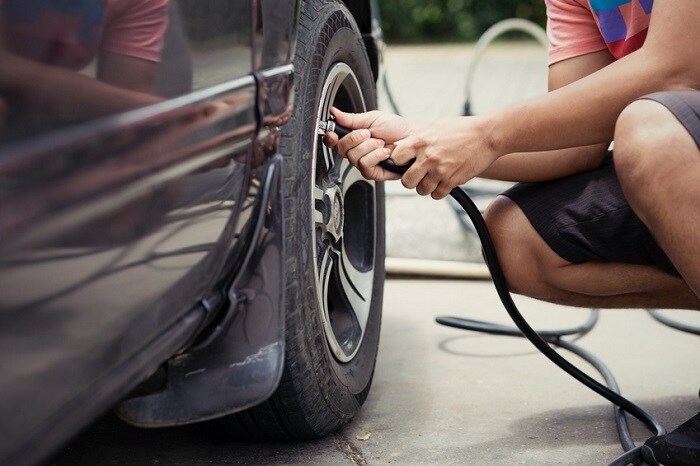 We're finally starting to get our first glimpses of spring weather here in the Omaha, NE area. With warmer temperatures and more sunshine, it is the perfect time to schedule your Ford vehicle for its next checkup and spend some time cleaning your vehicle.
We suggest starting with the basics. Road salt buildup can cause rust, so it is important to ensure the winter grim is washed off your vehicle! Now is a good time to also clean your floor mats and to wipe down your interior.
As we move into warmer temperatures, it is very important to check the conditions of your tires. How's the tread? Are they properly inflated? Are new tires needed? Good tire care is very important. If you put snow tires on your car, now is the time to change them to all-season or summer tires.
During your spring checkup, our Ford service center will make sure all of your tire questions are answered. If new tires are needed, we'll help you select the right tires for your vehicle that will help improve drivability and overall performance. We will also inspect other areas of your vehicle such as the wiper fluid and wiper blades, oil level, and the car battery.
At our Ford dealership in Plattsmouth, NE, we understand that scheduling car maintenance can be an inconvenience, and our skilled technicians work fast and effectively in order to get your car back on the road as quickly as possible. We offer a wide range of services from basic car maintenance, like an oil change or tire rotation, to repairs on the suspension or brake systems.
To schedule your next appointment, you can either use the secure "Schedule Service" tool on our website or give us a call at 877-932-1507. If you are searching for Ford service near me in the Omaha, NE area look no further than Woodhouse Ford South!