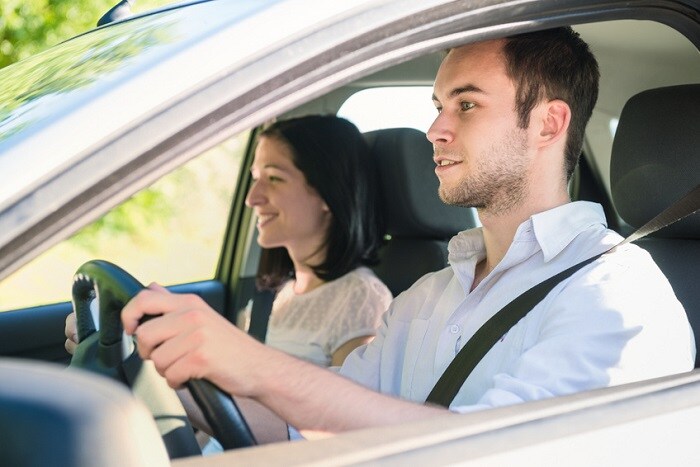 There are many steps in the car-buying process, from initial research to finalizing the financing agreement. One step you should never skip over is taking a car for a test drive. You may be set on a particular make or model, but only with a test drive can you truly know if that car is right for you.
At Woodhouse Ford South, we usually recommend that our customers test drive three different vehicles, be it three different models or different trims of the same model. This will help determine if the vehicle meets all of the points on your "needs" checklist. For example, you may think that the base trim of the Ford F-150 is sufficient, but after driving the vehicle realize that you may need the additional features offered by the higher trim. Before you start your test drive, we suggest that our knowledgeable sales person walks you through the features of the vehicle to help you get better acquainted.
Once you're ready to get behind the wheel, don't rush the test drive. Pay attention to all of the little details, from how the infotainment system enhances the driving experience to how the car accelerates. Remember, that in order to take a car on a test drive, you will need to bring your driver's license.
It is easy to schedule a test drive at our Ford dealership in Plattsmouth, NE. You can either give us a call at 877-894-1785 or simply stop by our showroom. We have a large inventory of 2019 Ford models and used Ford vehicles. We know you'll find the perfect vehicle to match your needs and budget. We hope to set you up for a test drive soon!