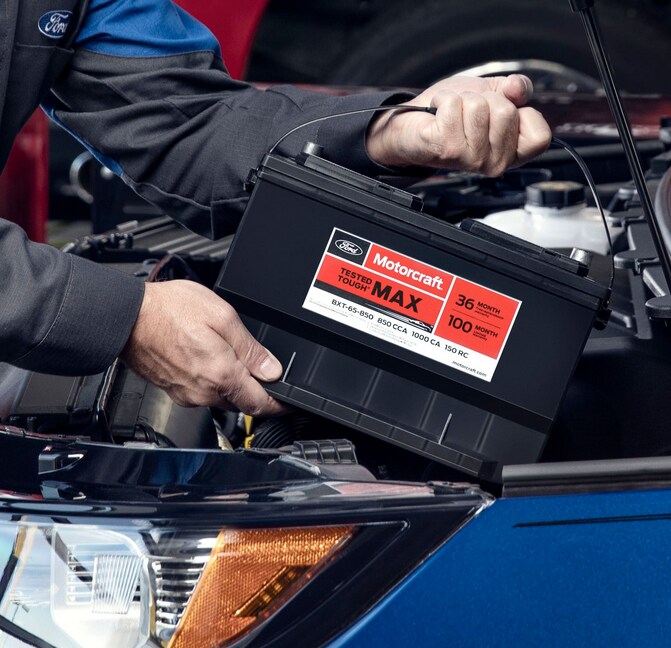 Your Ford F-150 depends on regular maintenance services, such as oil changes, tire and brake checks, and battery replacements. At Woodhouse Ford South, our team of expert mechanics is committed to providing you fast, quality service, no matter what's wrong with your truck. If it's been a few years since you've replaced your battery, watch for these warning signs that you may need a new one, especially because the winter months are here.
When to Get a New Car Battery
There are a few ways to tell if it's time to change the battery in your Ford F-150. Warning signs include:
If interior lights are dim or flickering
If the engine has trouble starting normally
If it's been many years since you've replaced the battery
If the battery change/check light is illuminate.
Be sure you didn't do something like leave the interior light on overnight, as it could have drained the charge you'd built up.
Battery Service for Your Ford F-150
If you have any doubts about your battery this winter, bring it into our Ford dealership in Plattsmouth. We'll perform a battery check to see what kind of power it still has, and we'll either clean it for you or make a recommendation about getting a replacement.
Our Ford service and parts center also provides many other services, including oil changes that you'll need every few months. It's a good idea to have your battery checked every time you visit us for this service, in addition to tire checks to see if you need a rotation.
Schedule a service appointment with our team at your local Omaha Ford dealer today. You can also view our large inventory of new and pre-owned Ford cars, trucks and SUVs