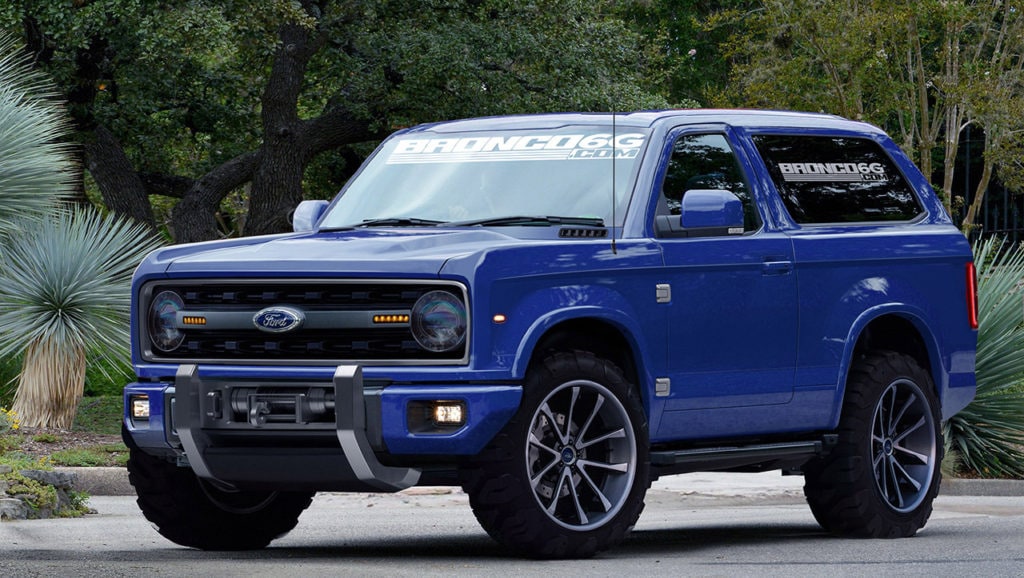 The sporty Ford Bronco hasn't been around since the mid-1990s, but the Ford brand announced recently that it's bringing it back in 2020. This 4x4 SUV is likely to be packed with off-roading features in addition to all the latest technologies, and we're excited to have it in our inventory soon at Woodhouse Ford South. Here's everything you can expect from the 2020 Ford Bronco.
2020 Ford Bronco Specs
There's a lot that isn't yet known about the 2020 Ford Bronco, but some credible rumors have emerged, such as the truck bed that the SUV may eventually have beginning in 2024. This means that a crowd favorite SUV could be turned into a versatile towing machine with the look and feel of a sportier vehicle.
The interior is expected to have five seats with split-folding rear seats for extra cargo space, and this powerful vehicle is expected to have turbo-charged four-cylinder and six-cylinder engines and a 10-speed automatic transmission.
Other Features
The new 2020 Ford Bronco, which will be available at our Plattsmouth Ford dealership soon, is also expected to have a two-door model as an option, in addition to the removable doors and roof. There are also expectations for this model to come in a hybrid version as well.
This vehicle has not been released yet, so only time will tell which features the 4x4 SUV will provide to fans young and old. In the meantime, visit our Nebraska Ford dealership today to start test driving models if you're in the market for a new SUV or truck, like the 2019 Ford Escape or the 2019 Ford Ranger. While you're here, you can also talk to us about financing or leasing options for your new or pre-owned Ford vehicle.