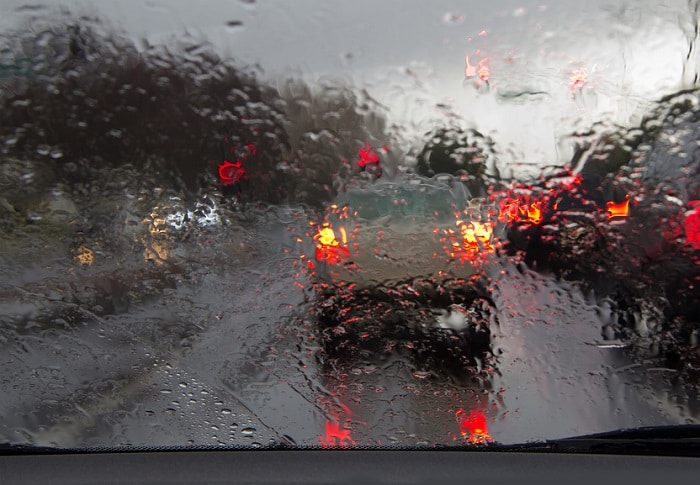 A lot can happen on the road to get in your way when driving. A highway could be reduced to one lane because of construction, or potholes left over from the winter could force you to swerve. At Woodhouse Ford South, we want to make sure that you understand the most common road hazards and how to navigate them safely.
Traffic
One of the most common road hazards is traffic. Even if you don't live in a congested area, like a big city, traffic can still cause problems. Stop-and-go traffic can lead to fender benders if you or other drivers aren't paying attention. Another car could run a red light and cause an accident. While you can't control or prevent other drivers' actions, it's important to always remain aware of what other cars are doing around you.
Construction
Another common hazard is construction work. As mentioned above, this could cause roads to become smaller or inaccessible. So, it's important to pay attention to each warning sign you see, follow all directions including the speed limit, and not be distracted by the radio or your cell phone.
Weather
Weather conditions in Plattsmouth play a big part in whether or not you have a safe and smooth drive. You could be dealing with ice or snow, heavy rain, or storms. If you find yourself in these situations, drive very slowly and cautiously, or avoid driving all together if you can.
Our Plattsmouth, NE Ford dealers are happy to answer any questions you have about safe driving with your Ford car or SUV. If you're in the market for a new vehicle, visit us to test drive a 2019 Ford Escape or a 2019 Ford F-150.