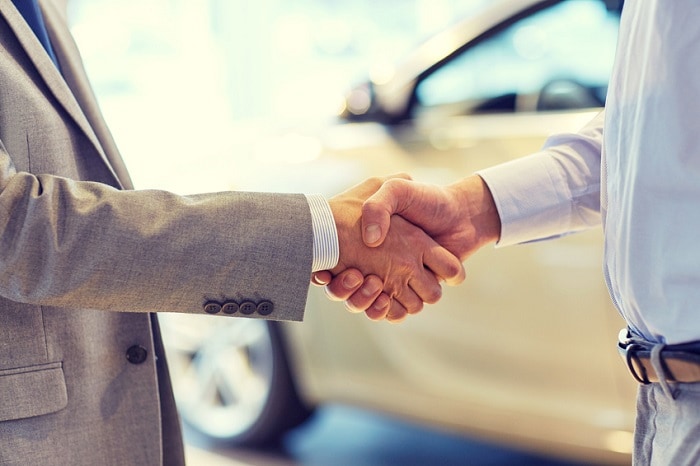 Our area has been hit hard in the last month by widespread, severe flooding. Many homes and businesses have been lost, and hundreds of people have been displaced. With everything that is happening right now in Omaha and the surrounding areas, one thing we know we can count on is the community coming together to help one another. There are many ways we can help those affected, by donating time, money, or other resources.
At Woodhouse Ford South, we hope we can help you rebuild. If you have lost your vehicle, let us help you find a new one. For those who have been affected by the recent devastating floods in our area, we would like to offer Ford Employee Pricing. Eligible customers will receive dealer pricing equal to our employee pricing. To qualify, you must provide a vehicle loss/damage insurance documentation and must be a resident in the affected regions. We're offering this program from now until July 1, 2019.
Let our team help you find the right vehicle to fit your needs. We have an extensive inventory of new and used Ford vehicles, from the powerful Ford F-150 to the versatile Ford Escape. Our team of experienced sales, finance, and service professionals is there to help every step of the way.
For more details, please give us a call at 877-894-1785 or stop by our Ford dealership near Nebraska City, NE. Your Omaha Ford dealer is ready to answer all of your questions and to assist you in any way we can. We also have an expert Ford service department that can help with any repair you may need and a large inventory of new Ford parts.
We know that our community will get through this and be stronger than ever before!