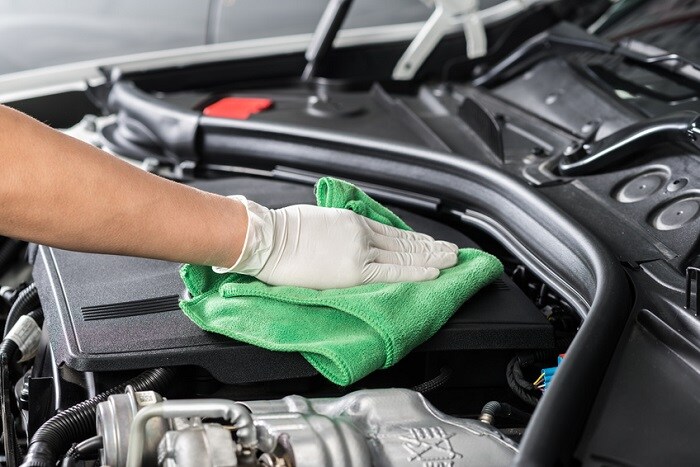 Your Ford vehicle's engine does more than power your vehicle. It helps determine just how efficient your vehicle can be. However, it can be tough to know just what type of engine works best for your needs. Here are some helpful hints to help you decide.
Four-Cylinder Engine
If your vehicle has a four-cylinder engine, that means it utilizes four cylinders to burn gasoline and generate power. The 2019 Ford Escape, for example, utilizes a four-cylinder engine.
You have the option of choosing a 1.5-, 2.0, or 2.5-liter engine, which refers to the displacement volume of the cylinders. The larger the volume, the more power your engine generates. That way, even though four-cylinder engines are known for having less power, the Ford Escape can still generate 245 horsepower and 275 lb-ft of torque.
V6 Engine
A V6 engine uses six cylinders to power your vehicle. V6 engines are generally more powerful than four-cylinder engines, although they can be less fuel efficient. The 2019 Ford Expedition uses a 3.5-liter V6 engine to generate up to 400 horsepower and 480 lb-ft of torque.
V8 Engine
A V8 engine utilizes – you guessed it – eight cylinders. These engines are the most powerful and are often used for sports performance vehicles and trucks. In fact, all Ford trucks have the option of a V8 engine for major power. In fact, the Ford F-450's 6.7-liter V8 diesel engine gets 450 horsepower and a staggering 935 lb-ft of torque. That gives you over 21,000 pounds of towing power.
Still unsure what you need? Visit our Omaha-area Ford dealership at 2288 Osage Ranch Boulevard in Plattsmouth, NE. We're happy to help you find just what you're looking for.